*This article contains affiliate links. Clicking on a link and making a purchase will result in Moms Living Thrifty earning a small commission. This is how we support our site and continue to bring you great deals.*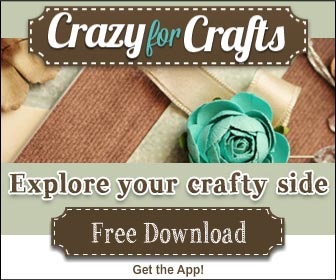 Are you always thinking up new ways to repurpose old items? Enjoy sewing? Like to knit or crochet? Check out the Crazy for Crafts App and explore your crafty side!
Discover FREE homemade craft ideas, DIY projects, sewing patterns and crochet patterns. You'll also find quilting patterns, cross-stitch patterns, woodworking patterns and more! There's something crafty for just about anyone's taste, so be sure to head on over and download the Crazy for Crafts App to get your next clever craft idea!